2011
Akron/Canton Walk to Cure Diabetes
We had a Great Day!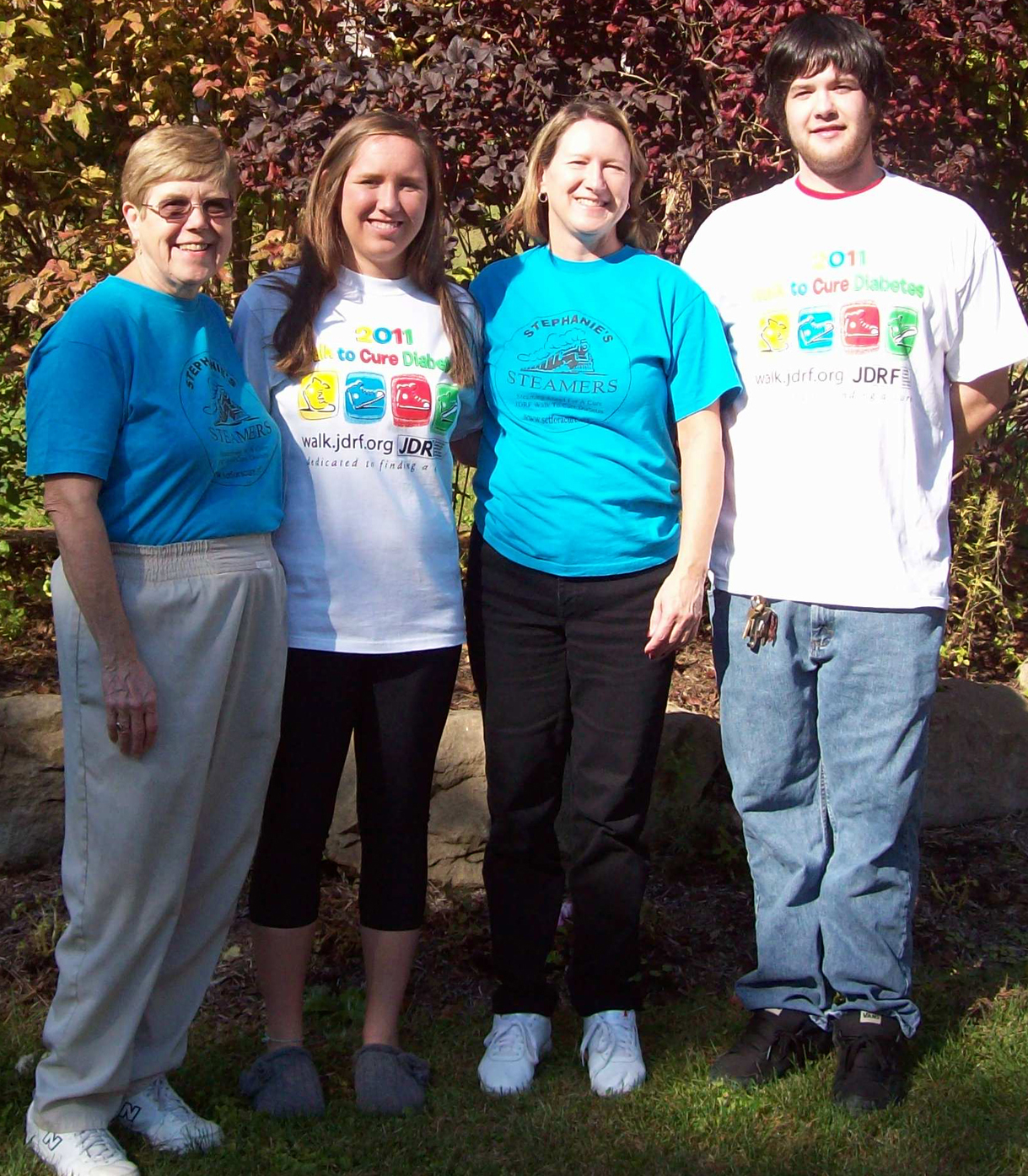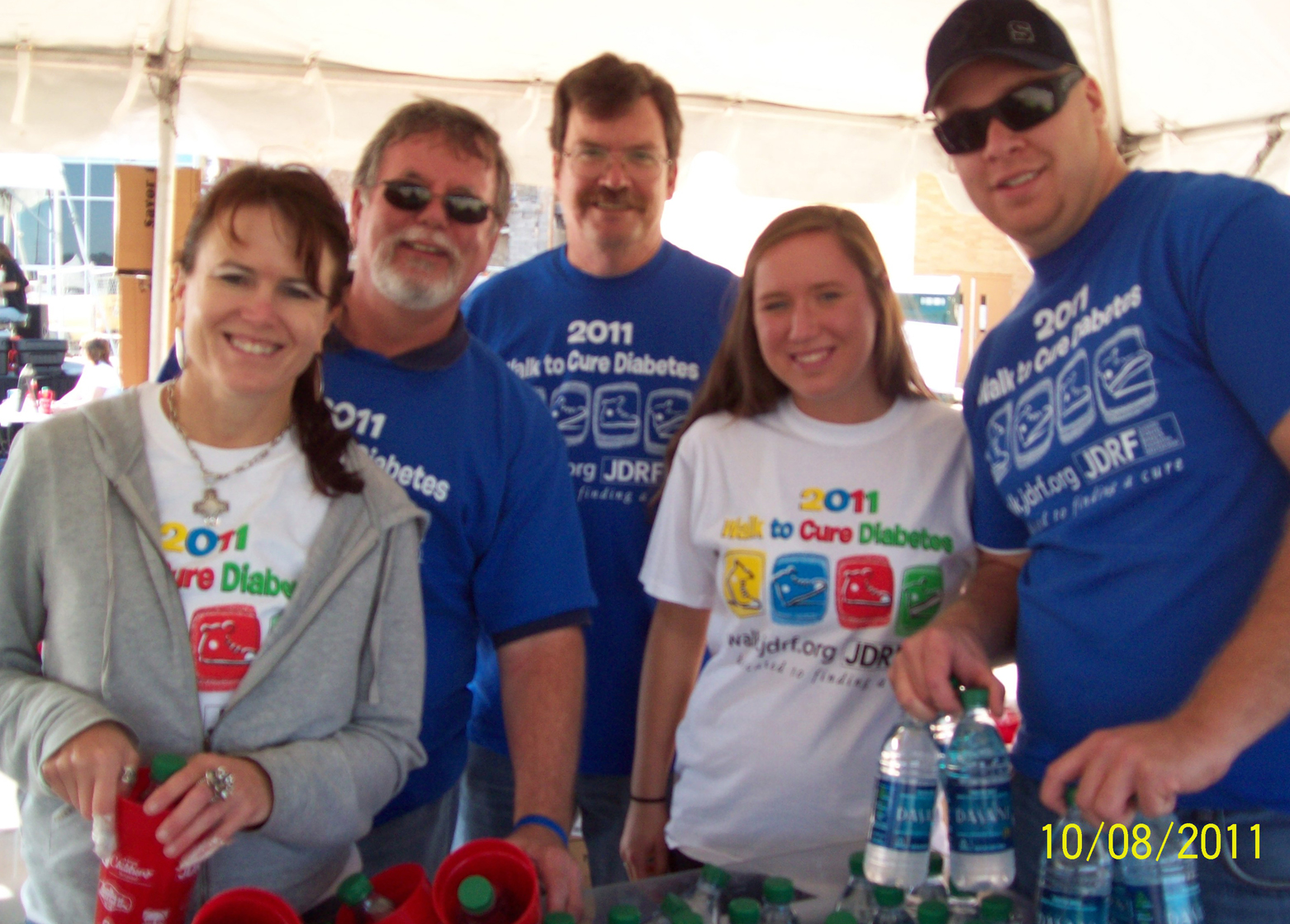 Thanks to everyone who came out to help!
My Senior Year, Yippee! I Graduated!
I have been busy going on college visits and sending in applications. I can't wait to go to college and finally prove that I can take care of my diabetes on my own. I haven't decided where I am going yet but I think it will be fun!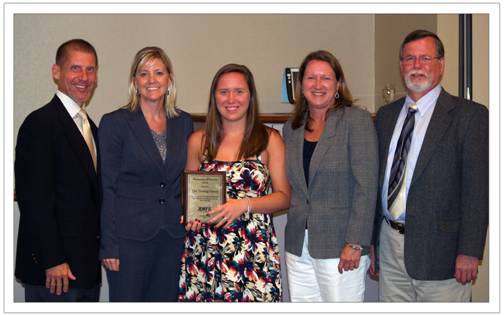 The Treubig Family, of Hudson, Honored as JDRF Volunteers of the Year (read press release here)
See the newspaper article below!
Hudsonhubtimes.com - Family takes volunteering personally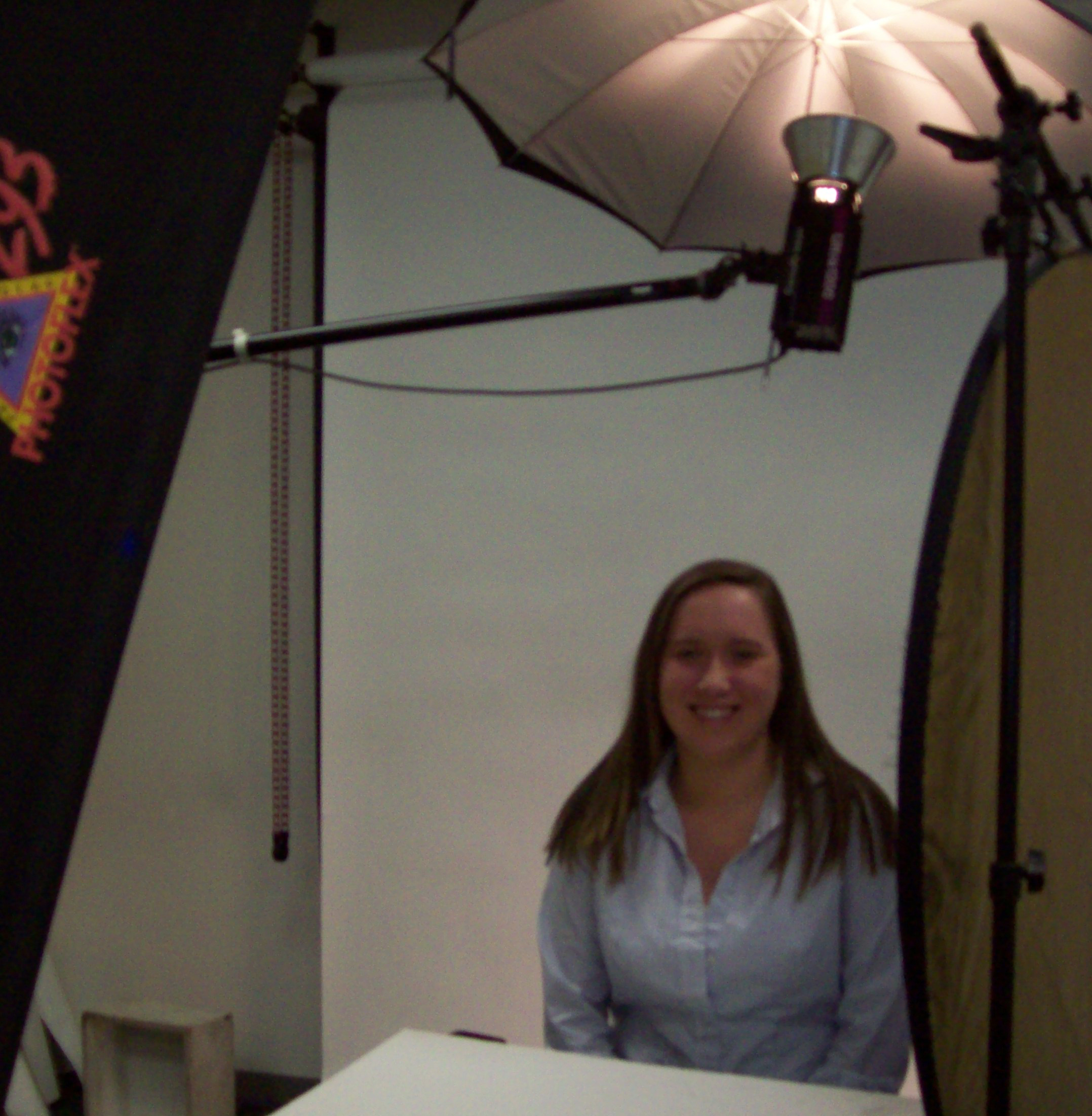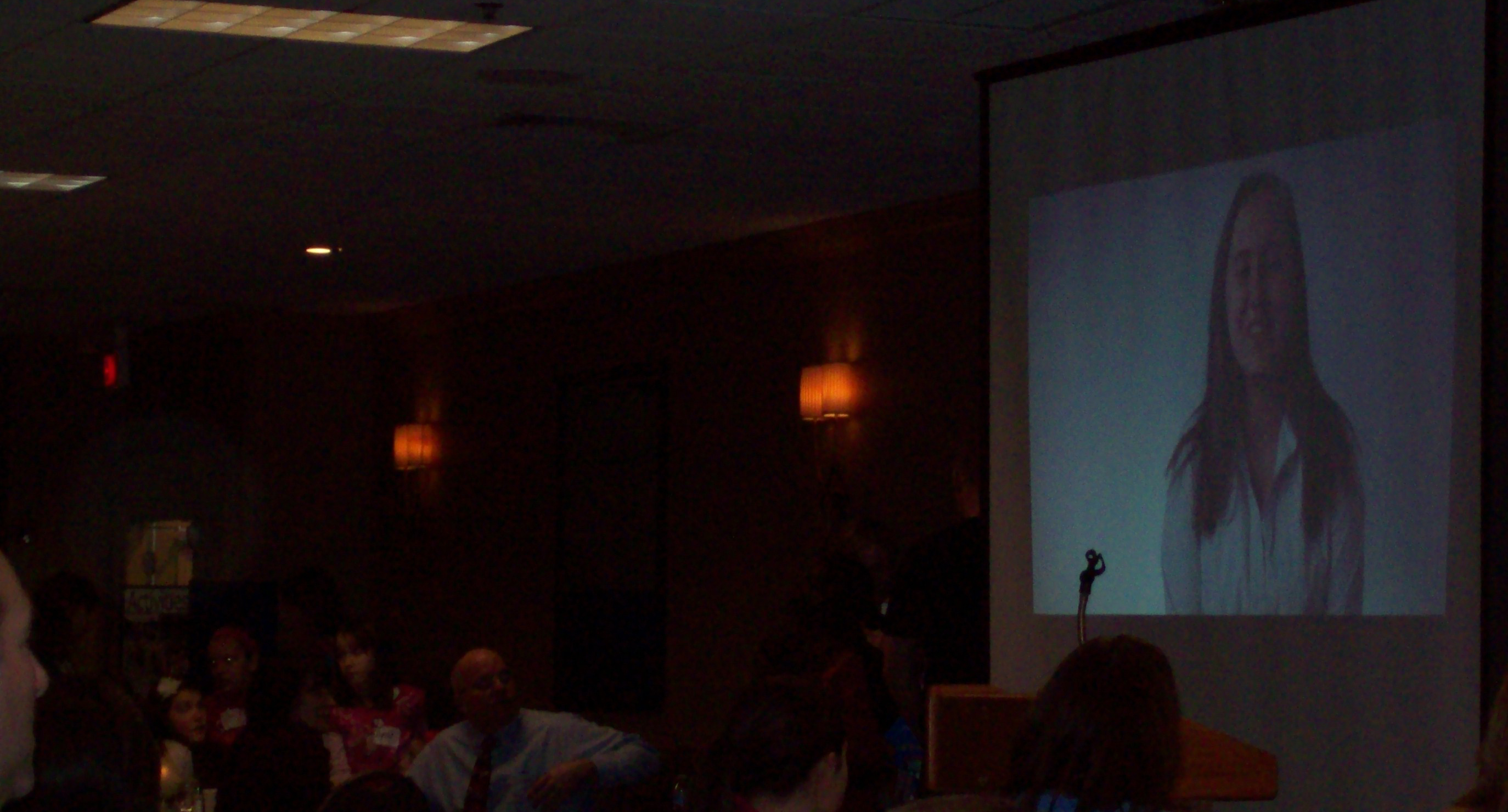 I filmed a video for the JDRF Talking Type 1 Diabetes Conference. I couldn't be there so I made a video. It was fun!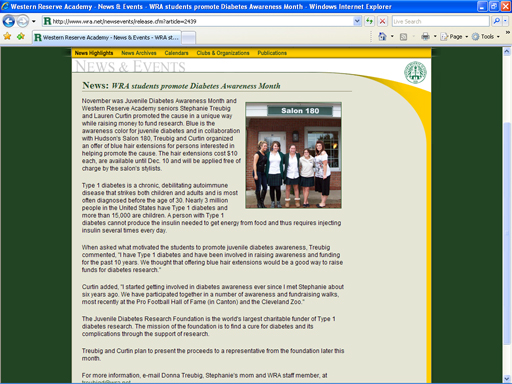 My friend Lauren and I thought up a Diabetes Awareness Month-JDRF fundraiser we called Blue Hair for a Cure. A local hair salon called Salon 180 put a blue hair extension in for a $10 donation to JDRF. The blue hair looked REALLY cool!
The last 3 years have been busy but fun.
I have still been helping out at the walk and with JDRF!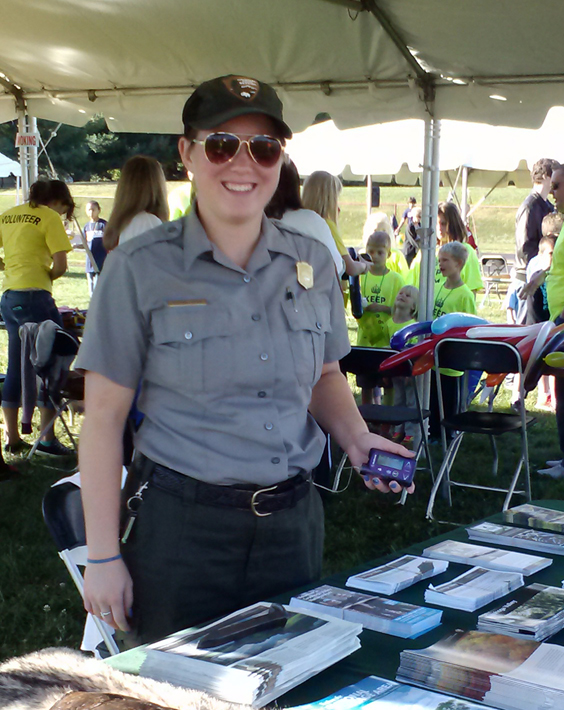 I had a booth at the Walk talking about staying active and healthy in the parks.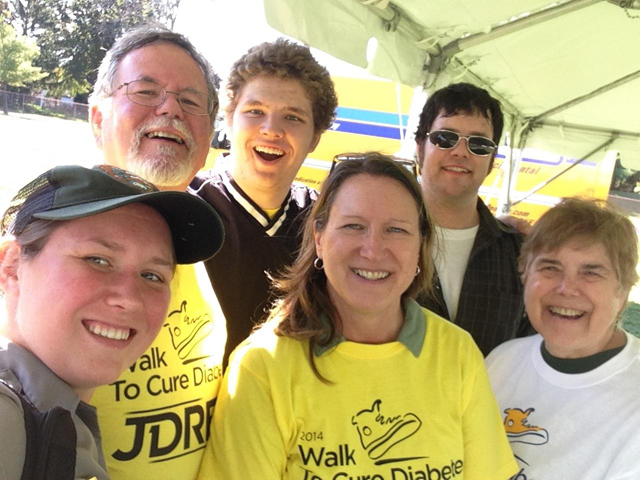 We all like to help out at the Walk!