Rev. Ray's 2004 Bike Trip Across America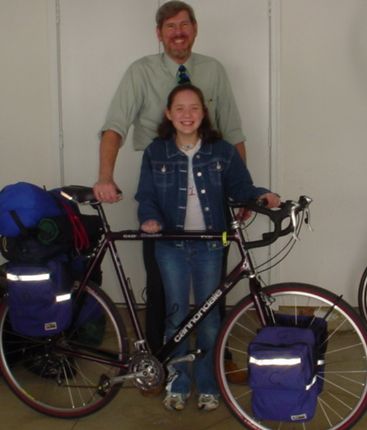 Reverend Ray and me (Stephanie) with his "Winnebiko" before the trip.
The minister at Richfield United Church of Christ (where I go to church) is going to take a 3,500-mile bicycle journey starting in San Diego, CA and finishing in St. Augustine, FL from May to June this year. He is donating sponsorship to JDRF. Reverend Ray will send me pictures along the way using his PDA so we can follow his progress. I will post the updates here on the same day I get them so you can follow along too!
READ A THANK YOU MESSAGE FROM RAY AND STEPHANIE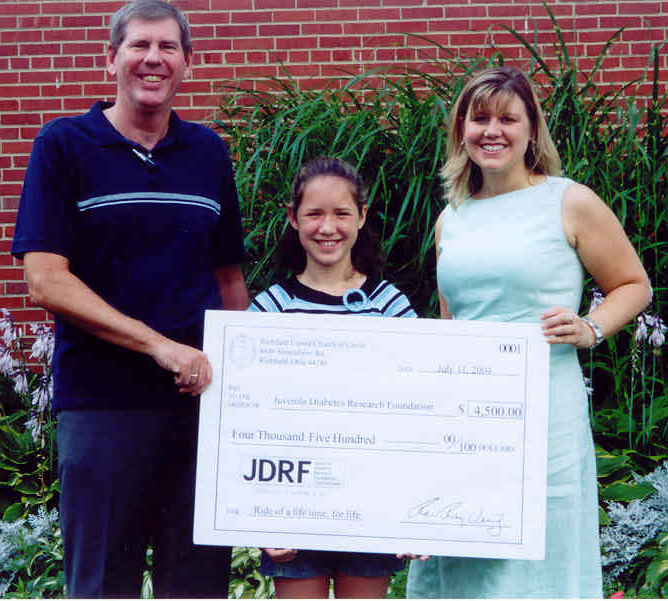 Thanks Ray for all your hard work in raising over $5500 for JDRF! Pictured with Ray and Stephanie is Danielle the JDRF Special Events Coordinator.
See the July 2004 Richfield Times for an article about Ray, David and Stephanie
Check Out the June 9th Akron Beacon Journal Local Section for a front page photo and article about Ray, David and Stephanie! Read the article text here!
JDRF Ride To Cure Diabetes- See how you can get involved! It's not to late.
You are visitor number: